Regardless of whether you are new to eLearning or a pioneer of the field, we all know this powerful learning modality has the potential to transform your organisation.
'Lack of engagement' has been the most prominent criticism eLearning faces. A lot of staff members complain that eLearning is rather thrust upon them. If these trainings are not personalised for their needs, people will always tend to find them boring. Here at Tutorak, we have made the conscious choice to rehumanise Learning. We have made our eLearning solutions available on demand that can help your staff members access learning at their convenience and grow as a professional without leaving the company.
Moreover, we have a truly clear vision of who your target audience is, what is the prevalent technological environment and what will drive your business. Our team of experts seek to understand what your learners require and then concoct an eLearning solution that capitalizes within your timeline and budget. 
How to Choose the Right eLearning Solution
Choosing the right eLearning solution can either make or break your business. Though a daunting task, the eLearning solution needs to be effective and must resonate with your learners. It can only be done if you have a great consultant, who can help you by asking the right questions and addressing your underlying needs.
Click on the options or just scroll down to check important eLearning considerations.
Consultation with clients often leads to a predicament that usually gets side-lined, i.e., why would a business feel motivated to opt for an eLearning course in the first place? Because if we are being honest, it not only requires a significant amount of time, effort, and money but is of no consequential use if not applied properly in the workplace. Henceforth, even if training is mandatory, we can find ways to increase motivation. Though it needs to be emboldened by both extrinsic and intrinsic motivational factors.
Extrinsic motivation is driven by external rewards. These rewards can be tangible, such as money or grades, or intangible, such as praise or fame. When motivation is purely extrinsic, learners focus on the result rather than enjoy the learning process. For instance, people might continue to perform a monotonous or boring task just to earn a wage. On the contrary, incorporating extrinsically motivating features, such as certificates, points or badges can be a highly effective technique to push someone to go the extra mile.
Intrinsic motivation occurs when we act without any obvious external reward. We simply enjoy an activity or see it as an opportunity to explore and learn. But when was the last time you did something simply for the enjoyment of the activity itself? You might play a musical instrument, read a novel by Emily Bronte, or paint a picture without having the desire to be rewarded in any way. That is because it makes you happy. Providing time and freedom to pursue what interests you, as well as building in elements of challenge, storytelling, and curiosity, can heighten intrinsic motivation.
The Learning objective establishes the direction of the course that would be taken by the learner in the hopes to enable him to fulfill his desired goals. The best way of classifying goals of a training course is to adopt Bloom's taxonomy which provides a set of three hierarchical models classified into levels of complexity and specificity, which are:
Know/Understand
Apply/Analyse
Synthesize/Evaluate/Create
Knowing and Understanding
Applying and Analysing
Synthesizing, Evaluating and Creating
Knowledge and comprehension are lower-level objectives that ask learners to demonstrate their memory of previously learned facts (recall) and understanding of facts and ideas (e.g., by comparing or organizing them). Within eLearning, these objectives are achieved using limited or moderate interactivity: roll-over or click-to-reveal interactions and simple quizzes. Audio, video, and avatars can be used to heighten engagement.
Knowledge has no value except that which can be gained from its application toward some worthy end. However, applying knowledge and skills within the training environment calls for a more complex solution. One common example is software simulation, in which an eLearning course provides a safe environment for practicing the steps to complete a task within a system or tool. 
The fact that a lot of professionals get overloaded with information makes it even more difficult to analyse it. However, analysing information can enable learners to handle complex situations efficiently because the goal of an eLearning solution is to train and enable learners to handle complex real-world scenarios. And if a solution does not do that, then it has defeated its purpose.
Synthesize/Evaluate/Create
Higher levels of cognitive thinking demand advanced solutions from learners. These solutions enable learners to immerse themselves into virtual workplaces and make real time decisions with the best possible outcome. Moreover, learners are asked to develop new patterns and then test themselves to see if they can formulate summary reports and business plans, present them and then be able to defend their opinions.
Businesses usually lose sight of some of the fundamentals inherent to every strategy due to a great diversity of marketing styles. In almost every eLearning solution out there, only a handful of principles are necessary for success. One of the most important is this: You must know your audience, inside and out. If you do not know your learner demographics, your eLearning solution can never be effective.
Millennials, associates, and entry-level staff is most accustomed to the use of digital technology for learning. The consistent use of computers and cell phones creates an expectation that eLearning solutions should be interactive and eye-catching. Moreover, incorporating social aspects can be effective for this audience as well. We want to speed up the learning process for this audience in order to enhance their performance on the job.
Often with managers, the focus is to expand capabilities and increase proficiency in supervising, coaching, and applying policies and procedures. To accomplish these tasks, scenarios can be effective as they provide an opportunity to explore the correct approaches and get an instant feedback. 
A great example of combining high-tech and high touch is using technology that can improve how we care for, design for, and serve our leaders (who are potentially older team members). Leaders often demand more high-touch solutions. Henceforth, sophisticated solutions that incorporate rich media and simulations within classroom or coaching environments are often well-received.
Budget constraints might diversify the combination of training solutions that an eLearning platform has to offer. Since the nature of courses varies, not every course necessitates a highly interactive approach, nor every course should be a low-end page turner. Thereby, it is imperative to understand the causes before minimising costs or expanding your investments.
A low budget often calls for a smaller audience which naturally dictates a lower-cost solution. In this scenario, the eLearning course would target learning objectives that fall on the lower end of the cognitive spectrum, i.e., 'know and understand'. 
A lot of organisations opt for an eLearning solution that falls within the medium budget range. This category provides learners with interactive features like audio, infographics, and quizzes that are highly recommended for the entry level objectives.
With great power comes great responsibility, similarly with high learning objectives comes a high-tech eLearning solution buttressed by a higher budget. At this level, a combination of gamification features (e.g., storytelling, challenges, points, and rewards) along with an opportunity to practice in a simulated work experience enables learners to get motivated and increases their engagement.
Time is not the main thing, it is the only thing, because it has a wonderful way of showing us what really matters. Similarly, launch dates for an eLearning solution varies depending upon the needs of the business. For instance, if a business requires a higher level of interactivity and engagement, it will require a lengthier timeline. However, our expertise enables us to find an optimum balance between meeting the time-to-market-need and a realistic project scope for our subject matter experts (SMEs).
Quick decisions and rapid development often provide a better solution than more deliberate and exhaustive ways of thinking. Certain business needs require an immediate eLearning solution when it comes to addressing regulatory requirements, procedural changes or launching critical policies. To establish a rapid development solution with a higher success rate, it is better to create templates for the entire project lifecycle. However, to succeed, it is imperative to open channels of communication and maintain a high level of commitment from the parties involved.
Standard timelines are customised to meet project scope and needs. However, before the induction of any project, it is imperative to finalise board approvals and schedule turnaround times. This allows the project to get completed within a reasonable timeframe and avoids delays while minimising costs and work hours.
Get all your queries resolved and find the perfect course to take your career to the next level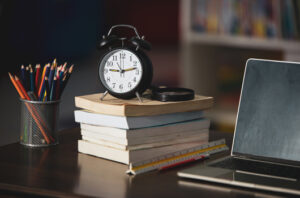 No matter how many facts and figures you look at and analyze, the...
Read More
Need to get your staff trained?
Give us some details and we'll get back to you within 24 hours
Leading companies choose Tutorak for Business to develop sought-after career skills.